Safe For Your Family. Effective Against Pests.
Indoor bugs can infest your home at any time. It happens. But the best defense is a good offense — and we're here to help.
Get Your Free Pest Inspection Now!
Maryland Pest Control Solutions
Our affordable pest control treatments will kill invasive pests fast and prevent them from coming back into your home. During the initial evaluation, we will treat the exterior base of your home, and if requested, perform a primary interior application. On subsequent appointments, we will perform a complete exterior inspection and provide additional treatments as necessary. If indoor treatments are warranted, we will be happy to evaluate and treat your specific needs.
Rely on Our Local Expertise
As a locally-owned and operated Maryland pest control company, we're experts in local pest problems and what to do to keep your home safe and pest free. Common pests we target in our region include:
Bees
Wasps
Hornets
Ants
Spiders
Silverfish
Cockroaches
Mice
Rats
Fleas
Earwigs
Ticks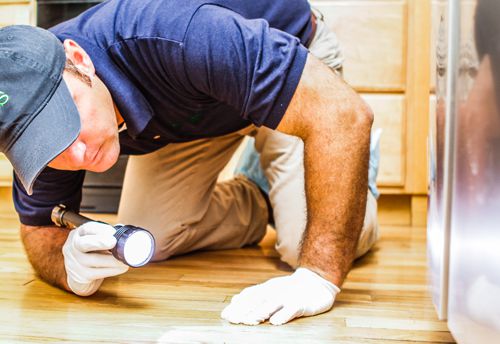 Free Service Calls In Between Regular Visits
With our pest control services you'll get quarterly inspections and treatments. But sometimes a pest problem springs up out of nowhere. If you need us before your next schedule appointment, simply contact us and we'll come out for free to assess and resolve the issue.
Triple Shield of Protection
Prevention is the key to our successful control strategy. We'll regularly monitor for signs of infestation to catch minor issues before they worsen. The targeted treatment approach we take uses a minimal amount of treatment (as opposed to spraying everything and hoping for the best). Just like our lawn care products, the pest control products we use are safe and effective. A Triple Shield of Protection We are pleased to offer a 3 layers of protection to ensure your home is free nuisance bugs and pests.
Connector.

Outer Defense

The first layer of defense is established at the boundary of your property. We will proactively identify areas that might foster infestations and eliminate the chance for problems.

Connector.

Primary Defense

The area immediately surrounding your house is the pathway pests use to gain access into your home. By targeting this region, we cut off their entry into your living space. By focusing on this region we can minimize the use of pesticide in your living areas.

Connector.

Inside Your Home

This region should be your sanctuary from bugs and pests. We are committed to using the safest options available if an indoor treatment is needed.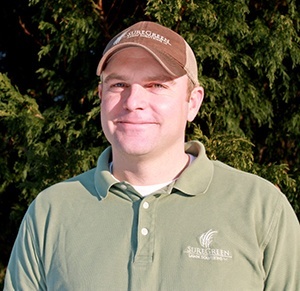 Charles Kealey, Owner
Your Satisfaction Is Our Highest Priority!
We go the extra mile to ensure the absolute highest level of customer service and professional pest control services. We have a team of experts who are trained in entomology and advanced pest management techniques. With over 15 years of hands on experience, you will receive an expert analysis of any problems and an affordable recommendation pest control.
Call us today at 866-348-9998 or schedule a free lawn analysis to get started!